Winnipeg Railway Museum
Winnipeg Railway Museum

Location within Manitoba

Established
1994
Location
Union Station , 123 Main St, Winnipeg , Manitoba , Canada
Coordinates
49°53′20″N 97°8′3″W  /  49.88889°N 97.13417°W  / 49.88889; -97.13417
Type
Railway museum
Key holdings
Countess of Dufferin
Collection size
6 locomotives, plus rolling stock
Founder
David Harris, Norman Leathers, Roger Letourneau
Director
Grae Hughes, Christopher Robinson, Douglas Moberg, Gordon Leathers, Harold Davies and Douglas Bell
President
Gary Stempnick
Public transit access
Winnipeg Transit
Nearest car park
Privately operated, surrounding station [1]
Website
wpgrailwaymuseum.com
Steel Wheels for Steel Rails
It is the preferred mode of long haul heavy-haul transportation, even after more than 200 years. This mode is high in capacity, fast and efficient. It also helps to reduce greenhouse gas emissions.
">Winnipeg Railway Museum can be found on an abandoned station platform, which was used to receive up to 50 trains daily. It is a structure that was inspired by the steam locomotive.
Winnipeg lies at the intersection of the Red River and Assiniboine Rivers, making it an important point for river travel from any direction. Its importance was cemented when the fledgling Canadian Pacific chose Winnipeg as their first prairie terminal.
Get more information
Overview
The mandate of the Museum is to procure, preserve and promote the heritage and development of the railway in western Canada , in the regions between the Lakehead the Rockies , and between Saint Paul, Minnesota Hudson Bay The collection features the Countess of Dufferin (the first locomotive on the Canadian prairies), a variety of vintage railcars, cabooses , a Jordan spreader the history and artifacts of the building of the Hudson Bay Railway Churchill, Manitoba HO scale and a gift shop.
In 2015 restoration work began on Winnipeg's last streetcar Car 356, now being displayed at Winnipeg Railway Museum.
It is actually disused railway tracks, platforms, and buildings that are now used for museum displays. The staircase leading to the museum from the Via Rail station are the same that were used to get onto the platform when that section of the station was in use. To this day, the other staircases have been locked and sealed. Although it is unlikely that the terminal will be removed, it remains to be seen what might happen.
The Winnipeg Railway Museum may be moved to another location in Winnipeg as part of long-term plans. This would allow for the construction of a Rapid Transit Hub Station where multiple'Rapid Transit' routes could meet.
123 Main Street. Tracks 1&2 (Upstairs From Concourse).
September 11th, 2021; Saturday, September 12th 20, 2021 10:00am to 3:45pm. Sunday, September 12th at 10:00am to 3:45pm. Winnipeg Railway Museum. Join us as we take you on a trip through a typical day at a station platform. You'll be able see and hear the sights and sounds generations have experienced when they moved from Winnipeg's Union Station. See the trains that were used here, and walk alongside them. Take a walking tour to see the stocking and servicing of trains. Learn about architecture designed around steam engines and heavy weight coaches.
As our City grew, essential modes of transportation was required for the masses, thus the Electric Street Car began its service in 1891 until the change to gas/diesel buses was made in 1955. Streetcar #356, which was constructed in 1909, is one of the most iconic electric streetcars to retire in 1955. Heritage Winnipeg purchased the body and began the lengthy process of restoration. The restoration of the body is ongoing at the Winnipeg Railway Museum. Visit the Winnipeg Railway Museum to experience it in its original form, or bring back your memories of the past. Your support is welcomed and appreciated!
For community safety, vaccination cards must be carried (except for medical reasons or children under 12, and face masks are also required). Social distancing is mandatory.
Each guided tour will last 60 minutes and depart at 3:00 pm. A maximum number of 20 guests can join tours that last approximately 45 minutes.
Online registration is required for all guests!
REGISTER HERE
Winnipeg Railway Museum
Track 1 and 2 are the locations of Union Station. The Forks Historic Site has entrances from The Forks Historic Site, Broadway and Main.
Winnipeg, MB R3C1A3 Email to Visit Website. You can climb the stairs at the Via Rail Station and follow track 1 or 2. Here, you will find 37.500 sq. feet of railway history.
See the Countess of Dufferin, the first steam locomotive on the prairies, also diesel and electric locomotives, rolling stock, maintenance of way equipment, the history of CN, CP, City of Winnipeg rail, the construction of the Hudson Bay Railway, the struggle of Women to enter the railroad industry, a large HO gauge model layout and finish with a visit to the railroad oriented gift shop.
Open 7 days per week between 10 a.m. and 4 p.m.
Reverse
Winnipeg Railway Museum Closed Due To Structural Concerns
Corey Callaghan Winnipeg Railway Museum is expected to remain closed for at least the foreseeable future.
Reduce article font sizes with a smaller font. Increase article fonts for residents wanting to tour the Winnipeg Railway Museum are out of luck.
Due to structural problems, the Museum had to be closed.
VIA Rail, the property's owner said that engineering analyses were performed to restore the Union Station shed which housed the Museum.
"Gateway West," Winnipeg's railroad museum. VIA reported in a statement, that as they were making progress and getting better assessments of the work involved an inspection revealed there were certain risks concerning some elements of this structure.
Safety is our top priority. VIA Rail added that "we decided to shut down the museum to pursue other renovation options."
Twitter: Tweet This We decided to close the museum to pursue different renovation options," VIA Rail added.
Everyone Aboard for The Winnipeg Railway Museum
It is a wonderful experience to be able to enter the Winnipeg Railway Museum. The Winnipeg Museum is a must-see for railway enthusiasts. It offers a unique opportunity to experience Canadian rail history. The museum is found within the beautiful and historic Union Station. The Forks are just a short distance away.
The museum's main attraction is the Countess de Dufferin steam locomotive, which was built in 1872. It is named for the Canada Governor General's spouse. Purchased by Joseph Whitehead, a contractor for the Canadian Pacific Railway (CPR), the locomotive made its way to Winnipeg by barge up the Red River from Minnesota in 1877. It was the first locomotive of its type on the Canadian Prairies. The locomotive powered the Columbia River Lumber Company's sawmill and built the Pembina Branch.
The locomotive was presented to Winnipeg in 1910. Restored in the 1970s, it is now in its original condition. After 125 years, the locomotive, now known as the Countess, of Dufferin, was finally moved in 1992 to its new permanent location on Track 1 at Winnipeg's Union Station.
The Countess at Dufferin by the numbers * Original retail Cost: $9.850 Plus $400 Delivery Charges * Purchase Cost in 1877 is $5,300 Weight: 64,000 Lbs * Length of 51'5" Imagine you are riding in the Countess at Dufferin's cab, then take the wheel and explore more of the countryside.
What if a caboose was the future home for tiny homes?
The Countess of Dufferin isn't the only engine or train car that you can explore inside. A 1972 steel caboose can be climbed into, as well as a combination car that can carry both freight and passengers.
A 50-tonne caboose is available as a layout choice for anyone interested in creating a small home. The CN79553 caboose has a kitchenette with a dining area and a bathroom. To combat cold winters, there are not just one but two oil-fired space heaters.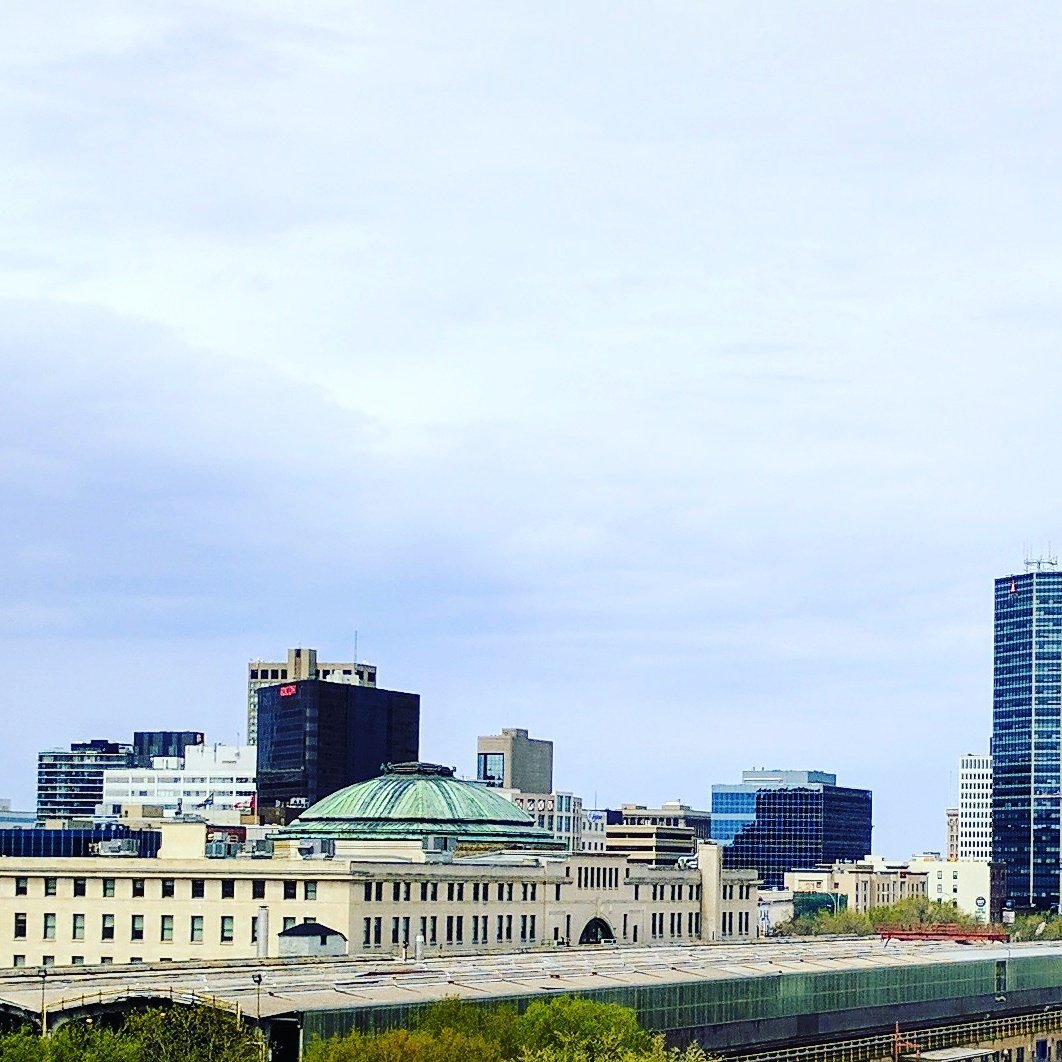 All aboard!
Posted at 3:00 PM CDT Sunday August 15, 2021 Print Email To meet its small annual budget of $30,000., the museum is reliant on donations, admission fees and sales through its gift shop for railway cars. It is seeking new sources of funding and supporters. Winnipeg Free Press – Once full of perishables, the old fridge train car is now used to preserve fond memories.
An old fridge train car, once full of perishables and on its way to new markets is now used to preserve memories.
It is basically a Coleman cooler with wheels. It allowed you to have Georgia peaches in Winnipeg." Gary Stempnick is president of Midwestern Rail Association. This was Gary's former role as a boxcar, also known as a Reefer.
The North American diet was transformed by it. Instead of keeping food cool with huge ice blocks and storing it in a refrigerator, the Reefer Car now contains railroading archives at Winnipeg Railway Museum.
Stempnick states, "We currently have three and one will be sold," in reference to the three refrigerator cars that are part of the Museum on Rails.
Gary Stempnick, president of Midwestern Rail Association (left), and Gord Leathers, a board member look at one of the model trains on display at Winnipeg Railway Museum. Winnipeg Free Press – The Winnipeg Railway Museum was founded more than forty decades ago. Since then, it has used a large, rented railway shed located at Platforms 1 or 2 at Via Rail Station. The tracks nearest to Main Street are lined with various locomotives, and the long side of the museum houses train-related artifacts.
Gord leathers, board member, jokes about the temperatures within the unheated train shed.
Want To Get A Head Start On Your Day?
Every weekday, get the latest news, weather forecasts, and other information delivered straight to your email every morning.
She states that I accept the Terms and Condition, Cookie and Privacy Policy CASL Agreement. Other artifacts may be worth promoting and convincing the public.
Brandt said that "I take a look at the collections in Manitoba and Canada, and I think these museums have just the same potential," and added that the Countess de Dufferin would be of interest to audiences well beyond Winnipeg.
Many of the Winnipeg Railway Museum's artifacts were donated by rail companies. Stempnick is in agreement that the steam locomotive, which will soon turn 150, could help the museum keep on track. To pair it with the historical steam engine also known as CPR No. 1, volunteers will restore a restored wooden conductor's car that has been covered in peeling yellow paint. 1. To show visitors how railway technology was used in the 18th century.
He said that she is strong, robust and big-boned.
This railroad would not have occurred if it weren't for the Countess Dufferin. [email protected]
.Winnipeg Railway Museum