Leo Mol Sculpture Garden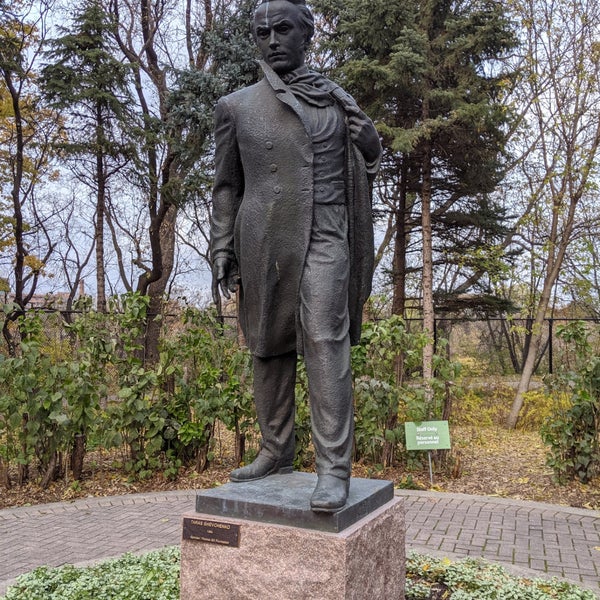 The History
Leonid Molodozhanyn is a Ukrainian-Polonne Russian Empire child. Mol studied ceramics at his father's workshop. Mol studied sculpture in the Leningrad Academy of Arts, 1936-1940.
German invasion of Soviet Union forced him to be deported to Germany. There he met Arno Breker. In 1945, he went to The Hague and, in December 1948, he and Margareth, whom he had married in 1943, immigrated to Winnipeg. In 1949, he hosted his first exhibit in ceramics.
Mol's sculptures of square dancers as well as skiers and aboriginals were well-known. Mol completed over 80 stained-glass windows for churches in Winnipeg.
">Leo Mol Sculpture Garden, which covers 1.2 hectares in Winnipeg's Assiniboine park, features more than 300 of Mol's work. It includes a gallery and a studio that has been renovated. There is also an outdoor display. The garden was unveiled on June 18, 1992 and has been expanded twice since. Private donations are the main source of support. Mol donated 200 bronze sculptures directly to Winnipeg. These sculptures depict prominent figures, religious leaders and animals.
Mol passed away July 4, 2009 at St. Boniface Hospital, Winnipeg, Manitoba. He was aged 94.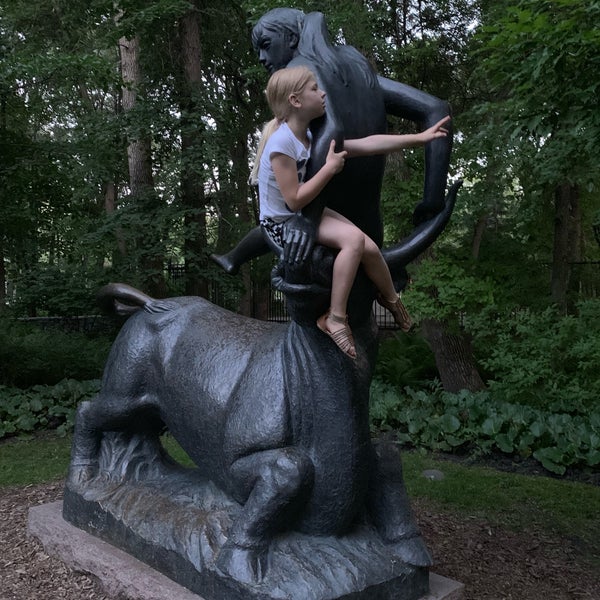 Leo Mol Sculpture Garden
375 Assiniboine Park Drive Winnipeg MB, R3P 2N7. Email or Visit Website. This garden combines natural beauty and artistic beauty to offer a serene retreat for admiring the amazing works of Dr. Leo Mol, a master sculptor. A short walk from the Pavilion, the garden was created as a result of Dr. Mol's generous gift of many of his wonderful bronze pieces and works of art to the community in which he lived. It is home to both the Leo Mol Gallery, which features works from the talented artist, and the Leo Mol Studio School House. The interior of the School House has been maintained intact complete with moulds and plaster casts or major works. Visitors can view the creation of a bronze sculpture from this window.
Leo Mol Sculpture Garden can be accessed daily at 9:00am – 9:00pm
Leo Mol Gallery, School House Studio & public washrooms will stay closed.
Back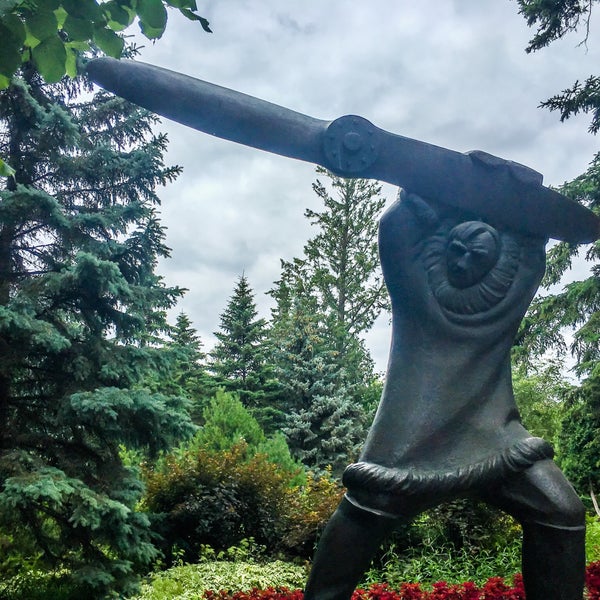 Famous Sculptor Leo Mol: When Art Forms History
Leomol Sculpture Garden offers a tranquil place for people to unwind, enjoy nature, and look at amazing art within the bustling city of Winnipeg. Located in Assiniboine Park just a short walk from the Pavilion, it is a place of tranquility for any art and nature fan.
In the sense of being a cultural representation and symbol of a place's values, art is an integral part of its built heritage. With a multitude of styles and renderings of objects we see everyday, important artifacts and people from the past, art enriches the cultural landscape where it is found. These are places and works of art, such as the Leo Mol Sculpture Garden. They help us understand and appreciate art and their history.
Leo Mol's Sculpture Garden combines beauty of art with natural surroundings.
Leonid Molodoshanin, also called Dr. Leo Mol was a Ukrainian born artist. A variety of art schools taught him, including Berlin's Kunst Academy and Leningrad Academy of Arts. Mol and Margaret immigrated to Winnipeg in Canada, around 1948. Mol would continue creating art in Winnipeg until his passing in 2009.
Leo Mol with one from his sculptures.
. A method known as cire perdue in metal casting, where molten is poured into molds that were previously made using models. You can find out more at the Leo Mol Sculpture Garden within the Leo Mol Schoolhouse Studio about how these sculptures were made.
Mol also created bronze statues. A variety of subjects were sculpted by him, such as bears and deer. He also sculpted people ranging from John Diefenbaker to Pope John Paul ll. These figures had mythological as well as realistic attributes, like Europa his mystical piece. This is the Cretan Moon goddess and mother to King Minos Of Crete. While many artists display their work in galleries, Mol wanted to show his sculptures outdoors. This was similar to how Romans and Greeks displayed theirs.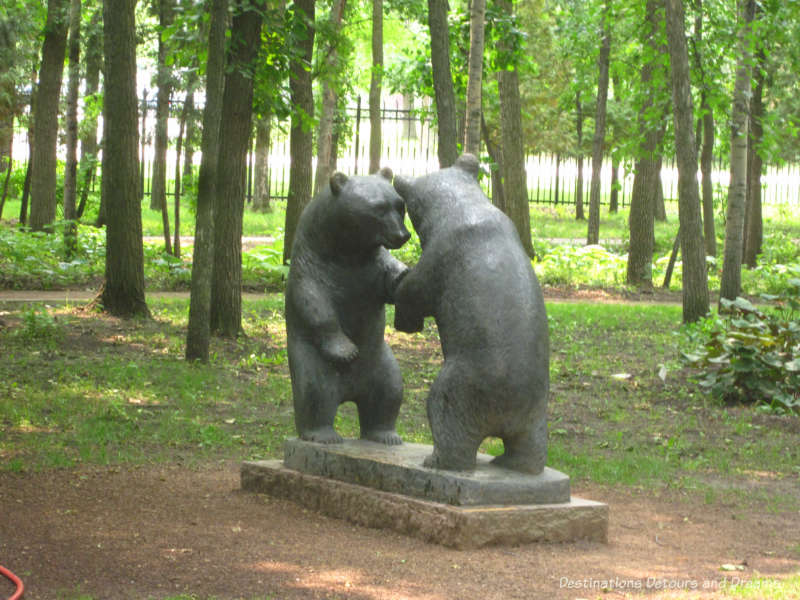 Leo Mol Sculpture Garden
Dr Mol was born in the Ukraine and emigrated to Canada with his wife in 1948 and settled in Winnipeg in 1954. In order to preserve his collection, he donated his to Winnipeg. The garden was created to display his bronze sculptures in Assiniboine Park and opened in 1992. You can visit the small indoor gallery or lily pond which are open in summer only.
Vincentd 55 Pavilion Crescent Winnipeg, Manitoba Canada R3P2N6. Visit the Leo Mol Sculpture Garden Website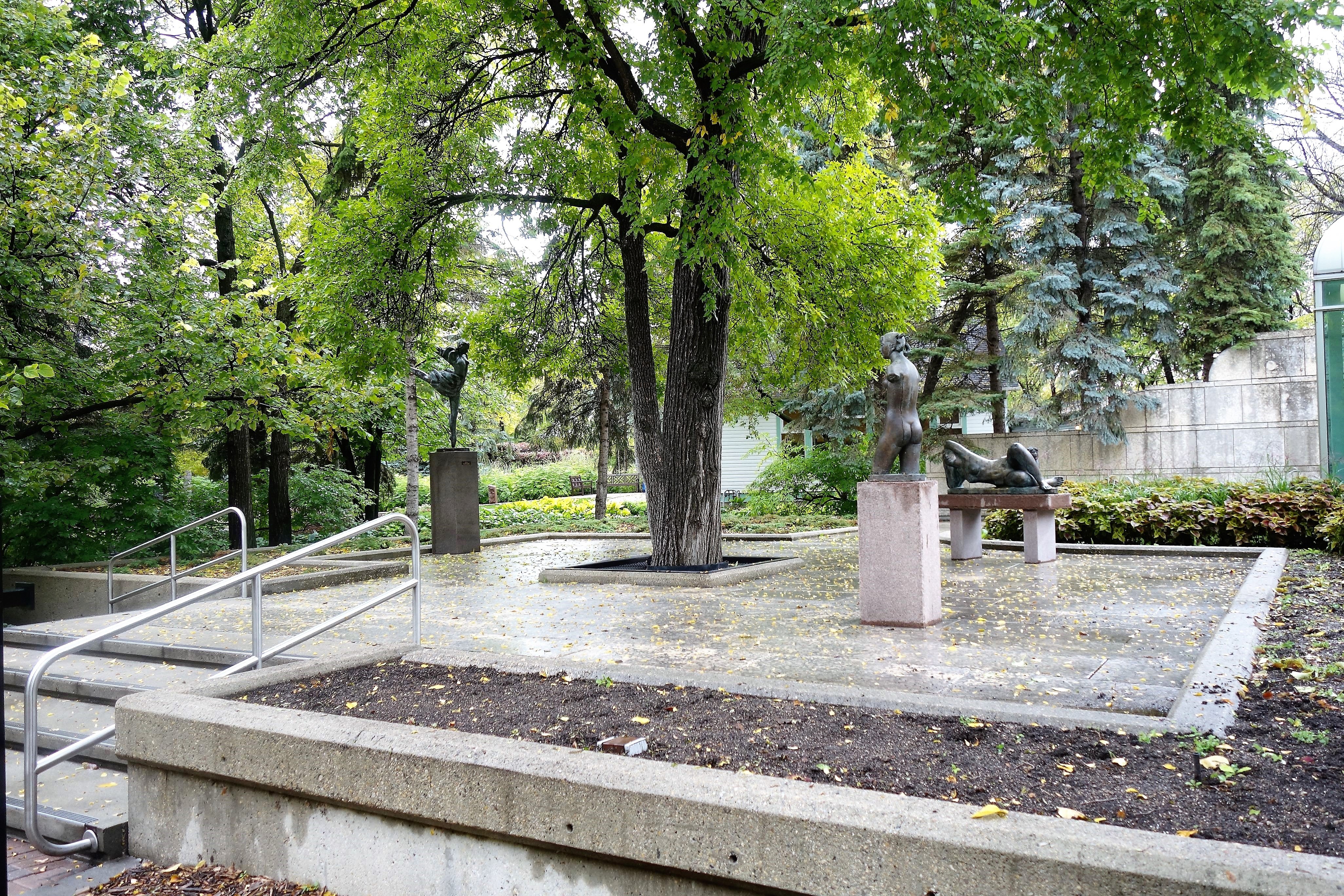 Leo Mol Sculpture Garden
55 Pavilion Crescent.Winnipeg MB 2N6 Canada Phone:+1 204-927 6000 Leo Mol Sculpture Garden is a combination of a beautiful garden, a museum, and an art gallery. This rare combination of art and natural beauty is situated in Manitoba's province near the Pavilion. There are hundreds of sculptures that would keep you engrossed for an entire day as you stroll around the garden pathways. Leo Mol sculpture garden was established by Dr. and Mrs. Mol in the Assiniboine park on June 18, 1992.
Leo Mol was a great sculptor. His visions can be seen in the photographs. Each sculpture is like a unique masterpiece. Dr. Mol's generosity was the catalyst for the establishment of the garden. Dr. Mol was born in Ukraine in 1915 and immigrated to Winnipeg in 1949. The City of Winnipeg received all of his bronze and ceramic works, plus paintings, drawings and pottery. Dr. Mol wanted the works to be open for public viewing. He once said that Romans and Greeks used statues of busts as part of their daily lives.
Both humans and animals are featured in the sculptures. They also feature mythological sculptures (e.g. Europa) and abstracts (e.g. Dream, 1974). 2002 was the year that "Lumberjacks," a sculpture by Canadian artist, was published on a Canadian postal stamp.
The garden draws a lot of tourists throughout the year. The Leo Mol Sculpture Garden's stunning setting makes it the ideal spot to host many events and celebrations.
Mapview of Leo Mol Sculpture Garden View Larger
ATTRACTIONS Leo Mol Sculpture Garden Manitoba Children's Museum Manitoba Museum
SEARCH ATTRACTIONS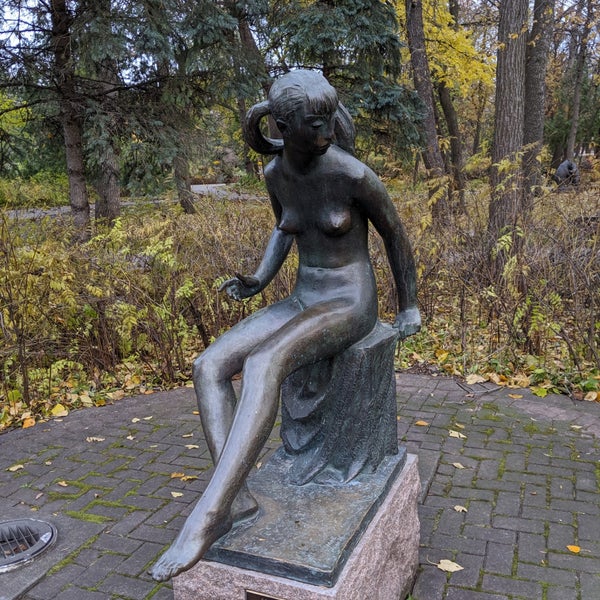 Social Sharing
Vandals stole three statues from Assiniboine Park's Leo Mol Sculpture Garden late Saturday night. That led to the Head of the Group that manages the Park Operations to demand increased security.
Irene Merie (executive director of Partners in the Park) stated Monday that three sculptures of the Winnipeg artist are being toppled by John Diefenbaker. A bust of John Diefenbaker was also destroyed, along with a bronze statue portraying a family and another sculpture depicting a nude lady.
Merie stated that it appears the statues have been tipped onto grass or shrubbery with no apparent damage. Merie added that the damage beneath will only be discovered when they are actually lifted.
The sculptures can withstand a lot of damage. The statues' base is where most damage occurs. Vandals broke the base of a statue at the sculpture garden in July. Merie stated that she won't know the cost of repairing the statues before Monday.
Merie indicated that while the city was considering fencing the sculpture gardens, she felt more money should go to policing them.
Park police currently have jurisdiction over not only larger parks but all smaller parks. But they are not always available," she added.
"So it would really be helpful if there were more resources put into policing, whether it be through park police or even a city police precinct in the park." According to Mol the sculpturegarden, gallery contains more than 300 bronzes.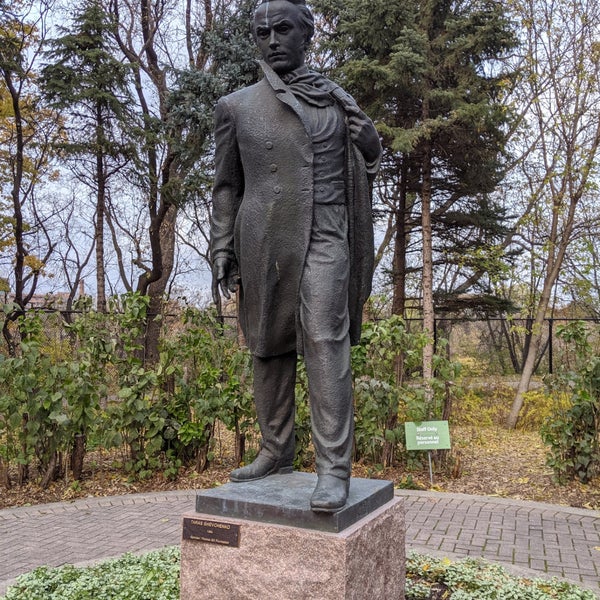 Statue Stolen From Leo Mol Sculpture Garden Found
ctvwinnipeg.ca Posted Friday July 2, 2010 at 10:41 A.M. CST. On July 1, 2010, a statue worth $18,000, which was stolen from Leo Mol Sculpture Garden, was recovered around 7:30 a.m.
Residents from the 100 block Furby Street called police after finding the sculpture hidden in an alleyway behind their block.
There have not been any arrests in connection with the theft.
First police officers were summoned to the scene on June 29 in relation to this theft.
An Assiniboine Park garden had a bronze Leo Mol statue that was stolen.
According to police officers, the sculpture was stolen from its bronze base and damaged.
An additional statue in the vicinity was also damaged.
.Leo Mol Sculpture Garden