Central Park Winnipeg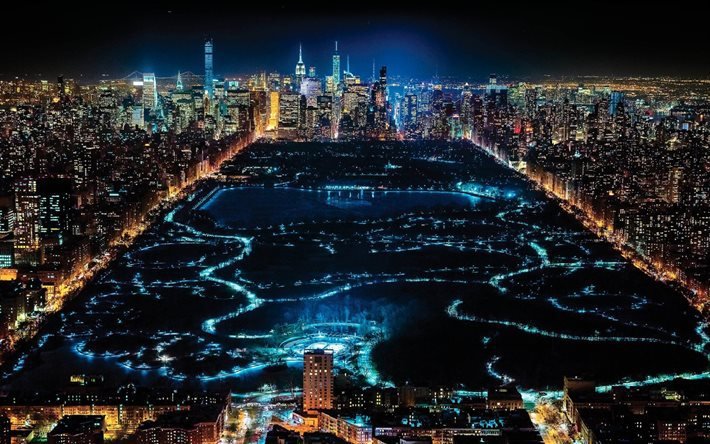 Demographics
The population of Central Park in 2016 was 3,775 with a density of 16.221.9 per square km. Central Park is a lower-income neighbourhood, with a median household income of $25,574, compared to the city's median household income of $68,331.
Central Park's residents include 17.9% from Aboriginal Identity, 17.6% from Aboriginal Ancestry and 66.2% who belong to other visible minority groups. Blacks are 28.2% and Filipinos 22.5 percent respectively. In 2016, 32.9% of Central Park's residents were not Canadian citizens. That is considerably higher than the average of 11.7% for Winnipeg. Central Park also boasts a higher percentage of recent immigrants (24.9%) than the city as a whole (7.5%).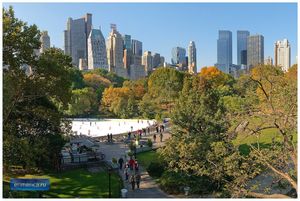 The History
Central Park, one of Winnipeg's four first parks was originally known as "ornamented squares" and "breathing areas". In 1893, the Hudson's Bay Company purchased the land from the city for $20,000
It was swampy during summer, and there was a lot of ground that could not be used. Thousands of loads of manure and soil were brought in, which caused subsequent settling, but also was responsible for lush lawns and gardens.
A bandstand and two tennis courts were added to the park in 1905, and an iron fence and drinking fountain were added in 1909. Waddell Fountain was also added to the park by its owner in 1914. Equipment for the playground was built in 1936. Restrooms were constructed in 1959.
The city shut down a portion of Qu'Appelle Street in 1985 and expanded the park to Ellice Avenue. The master plan, originally meant to link Central Park with Manitoba Legislature grounds, was abandoned when North Portage was built and Portage Place mall was constructed.
This expansion increased the park's size to 4.8 acres.
The park was renovated between 2008 and 2012, with designs by the architecture firm Scatliff+Miller+Murray.
This project was awarded the Premier's Award for Design Excellence Award of Merit for Landscape Architecture in 2015.
Waddell Fountain
Central Park's Waddell Fountain showcases a rare instance of High Victorian Gothic Manitoba. It's based on the Scott Monument which was an 1844 Gothic Revival Edinburgh created for Romantic poet, Sir Walter Scott.
The will she left was written in 1904 and only later discovered to be valid in 1911. In it, Emily Waddell stipulated, "in case of his marrying again, ten thousand dollars is to be expended for public fountain in Central park, Winnipeg." Thomas Waddell, who did indeed remarry raised the funds in 1914, and selected John Manuel as the architect for the design.
Manuel designed other structures for the University of Manitoba. He would move to Alberta in 1927 in order to supervise construction of Canadian Pacific Railway hotels at Banff, Lake Louise, and Banff. The fountain, which was constructed of whitestone on a granite foundation with concrete basement, cost $9,722.19.
In 1988 the fountain was made a historical landmark. In 1992 it had fallen into serious decline.
To facilitate repairs, the fountain was taken down and rebuilt off-site.
An old and new book reveals the history of one of New York City's original green spaces
Darren Bernhardt * CBC News * Central Park's Waddell Fountain is a notable feature. (Peel's Prairie Provinces/University of Alberta. Winnipeg's oldest public park was established in 1926. At that time, "breathing areas" were still called ornamental squares.
The video shows the Central Park's history, which is a 125 year-old greenspace that used to be a haven from the hustle and bustle of city life.
This section highlights the architectural elements of the park such as the 1914 Waddell fountain and its unique background story. It also documents the changes in the neighbourhood around it.
The booklet contains old photos of the neighbourhood and park just north of the city's downtown with some before-and-after images of the architecture that remains.
"There's just this wealth of information, and quite a wonderful collection of different buildings and landscapes that we wanted to highlight," said Marieke Gruwel, an architectural researcher at the Winnipeg Architecture Foundation.
It's an integral part of the city worth noting.
You can see the Benard House located on Edmonton Street at Cumberland Avenue in both 1903 and 2019. (City of Winnipeg/Winnipeg Architecture Foundation). Central Park's idea was first planted by the Public Parks Board in 1893. They purchased property from Winnipeg to build their first four parks.
Project Details
Winnipeg, MB Canada. Application: Municipal Park Year of Instalation: 2010. Main Features
Aquatic playpad
Wading pool
Water treatment systems: Retain and Reuse
The park, which was practically forgotten was located in downtown Winnipeg's Immigrant Community. Central Park became a historical landmark that was now a forgotten, high-risk neighborhood. Central Park, which underwent a rejuvenation has become a safe and enjoyable place for families to enjoy for the next few years. After four years, five million dollars from the community were raised, Central Park was finally completed. The wading and aqua play areas, which cover approximately 8,600 sq. 12,000 sq.
With the city's desire for an aesthetically-pleasing spray park that could be operated independently from the oasis-style wading pool, the Central Park aquatic facility came with its own unique set of challenges. There were two water treatment systems installed. One allowed the wading pool to draw from re-circulated waters, and the other could allow the spray park to function as an independently drain-away. Both can be operated separately, satisfying health concerns while avoiding cross contamination. Additionally, a UV system was installed to regulate flow. Pressure relief valves were added for additional control.
The glass structure, which houses the lockers, washrooms and the mechanical room is another unique challenge in this project. In order to decrease crime rates, the structure was meant to be "transparent". It also reflects the beauty of the water area. Due to its limited space, the manifolds and water treatment systems were custom built. Inside, the washrooms were built with environmentally-sensitive low-flow toilets and motion detecting sinks.
An attack in the Kennedy Street/Qu'Appelle Avenue area on Thursday morning resulted in the death of a 48-year old man
As police were defending the crime scene, where a 48-yearold was shot and killed on Thursday morning, a 47 year old victim of stabbing came up to them for assistance. (Meaghan Ketchon/CBC) Winnipeg police investigated a homicide in addition to a separate stabbing. These incidents occurred in Central Park neighborhood early Thursday morning.
Shortly after midnight, officers were dispatched to Kennedy Street and Qu'Appelle Avenue in search of a suspect who was shot.
He died shortly after being rushed to the hospital. Marlon Joseph Chamorro Gonzalez, 48 years old was described as the man.
While police officers were guarding the scene of the homicide around 1 a.m., a man who had been stabbed came to them asking for help.
The 47-year-old man, who police say is not connected with the homicide, was taken to hospital in unstable condition, but was later upgraded to stable. He was not able to give any details about the suspect and the attack at this point, according to police.
If you have information concerning the fatal shooting, please call the Homicide Unit at 204-986 6508. If you have information regarding the stabbing call the major criminals unit at (204-986-66219).
Anonymous tips can also be made to Crime Stoppers More from CBC Manitoba:
Additional Information
Although Central Park is a Winnipeg landmark that has been around for over 100 years (it was Winnipeg's original park), many things have happened to it. The city approved the $5.6-million renovation of Central Park in 2008. Central Park, as you see it today, was completed in 2012 and was designed by the landscape architecture firm Scatliff+Miller+Murray.
Right next to DIY Field, the renovated park has a 4-season slide/toboggan track. An interactive water and sand play area is available, along with an artificial turf area that can be used to play various sports. Summertime is filled with soccer games, while winter brings out the skating rink.
Another popular attraction for area residents is the wading and spray pool near the Waddell Fireworks. This was Winnipeg's original splash park. The area offers a variety of recreational and fun activities to a rapidly growing population in the inner city. Accessible for people with disabilities, the playground is also wheelchair-friendly. The play pad is wheelchair accessible. Water cannons are installed on the top to provide water for those who need it. The garden is filled with large, bright daisies that spray cool water when it's hot.
Central Park, which reopened in 2012 has been a lively urban park. The landscape architects were committed to listening to their community to determine what the park wanted. This is how it has been a success. Community members have praised Central Park for creating a place for people to gather, exactly as they had hoped for the park's revival.
Key findings
Central Park's crime rate is 128% more than that of the national average
The Central Park average is 155% more violent crimes than the national mean
Central Park is home to a 1/10 chance of being victim of crime.
Year over year crime in Winnipeg has increased by 10%
Lower crime
Higher crime
No data available
.Central Park Winnipeg